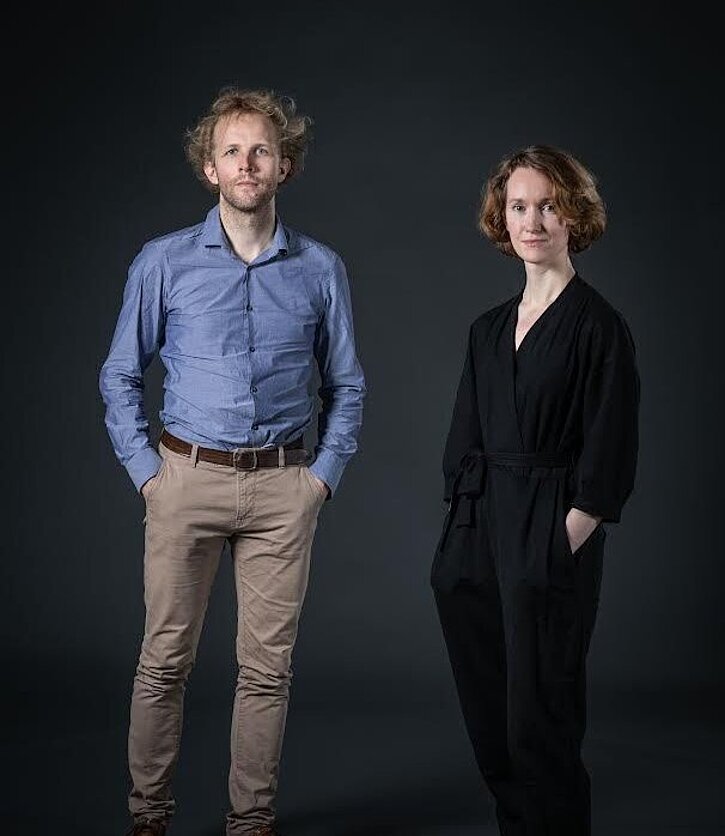 Academy
Amy Stebbins
Fellow
Amy Stebbins is an American writer-director. Her theater lies at the intersection of performance, opera and new media. She has received commissions from institutions such as the Bavarian State Opera, the Deutsche Oper Berlin, and the Augsburg State Theater. Her artistic training took place at the Berlin Volksbühne where she assisted artists like René Pollesch, Sebastian Baumgarten, and Chris Kondek. Residencies and fellowships include: the German Chancellor Fellowship (Alexander von Humboldt Foundation), the Akademie Musiktheater heute, and the Fulbright Assocation.
Stebbins has also dedicated significant energy to pushing for institutional reform in new work development in both spoken theater and opera. She has convened multiple Transatlantic exchanges for artists and arts administrators from institutions such as Steppenwolf Theatre Company, The Goodman Theatre, The Münchner Kammerspiele, and the Gärtnerplatztheater. Together with Hauke Berheide she is the co-founder of New Opera Dialogues, an artist-led platform to promote international dialogue about aesthetics and best institutional practices for contemporary opera.
Stebbins holds a Ph.D. in Cinema & Media Studies and Germanic Studies from the University of Chicago, and a B.A. in History and Literature from Harvard University.