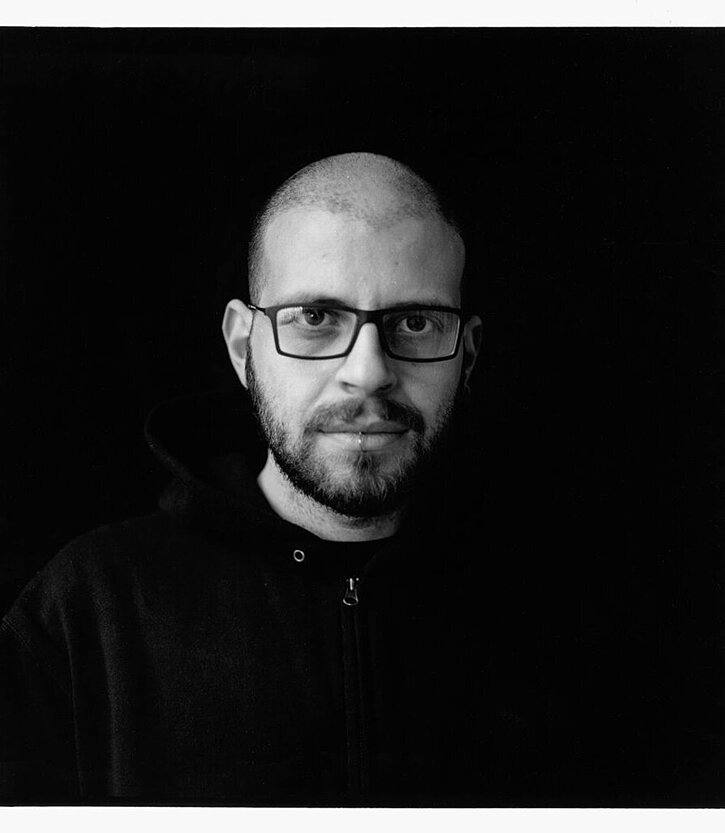 Academy
Andrea Familari
Fellow
Andrea Familari has worked with theater, music, contemporary art, especially in the live act audio/visual scene, Familari is a multimedia artist whose research derives from the investigation on generative processes, analysed through the lens of the noise and expressed via different media: video screenings, interactive installations, prints.
Experimenting since 2011, he establishes his practice within the international underground media and art scenes. His repertoire tours regularly from theaters to concert halls, festivals and museums, and has been presented in 23 countries worldwide.
Since 2011 he runs FAXstudio, a multidisciplinary studio curating audio-visual performances, light design, scenography, videoclip production. In 2017 he founded psst.one, a video-research channel focused on weekly interviews of artists whose practices relate to the audio/visual field.
In 2019, he co-founded Fronte Vacuo, an artistic group, together with Marco Donnarumma and Margherita Pevere.
In their research project "Humane Methods" they work with body sensors, robot-supported protheses, methods of artificial intelligence and let music and light respond to them interactively. Later, "Humane Methods" will be a collective social experiment that combines technology, art and social participation in an unusual narrative form. It fundamentally transforms the previous approach of theater on a physical and conceptual level.