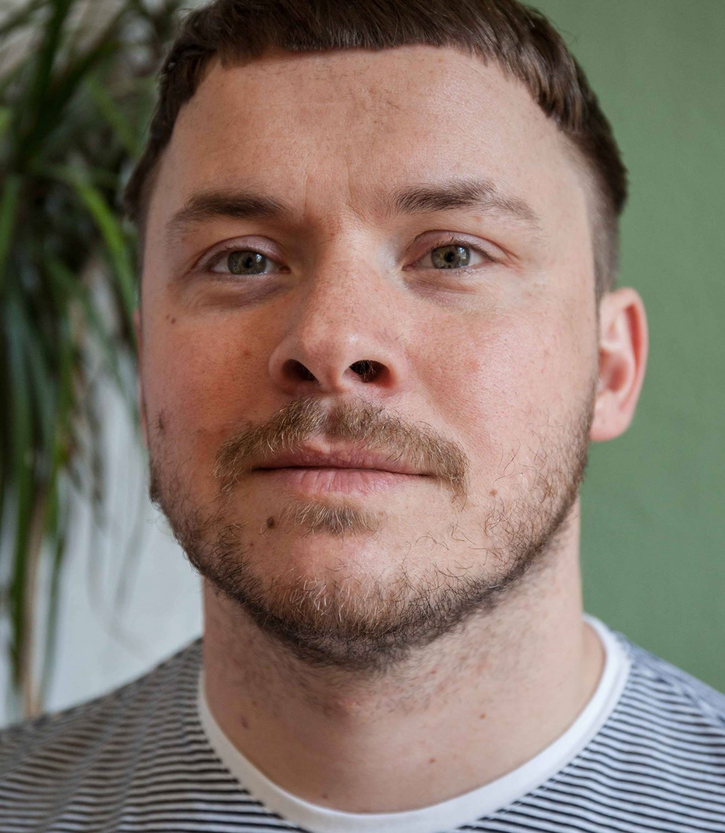 Academy
Fabian Raith
Fellow
Studied cultural, social and literary sciences in a wild whirl in East (Erfurt), Frankfurt (East) and really East (Istanbul), before he finally studied the real thing (Spiel&Objekt). Meanwhile and afterwards he worked as performer (rarely), media artist (almost always), curator (for digital) and author (for his own pieces). In between: interfaces. Lots of them. Between analog and digital he works with augmented reality, AI and physical computing, between immersive and individual he has a hard time deciding and telling and experiencing is blended as it fits. With this approach he has worked and shown for the Berliner Ensemble, re:publica, RosyDX, the Kulturstiftung des Bundes and the international object theater festival Theater der Dinge.
In performative situations, he is particularly interested in the interplay between non-human and human actors, the overwriting of their shared experiences, and the fact that in between they can also slip and stand up.
At the academy, he researches how memories and sensory experiences change and influence spatial memory. To this end, he combines video projection, augmented reality and sensor technology to create an interactive spatial installation.
In his project "Narrative AR Spaces", listeners explore the radio play "Ein Käfer, der Erinnerungen frisst" (A Bug That Eats Memories), which Fabian Raith and Sofie Neu produced in cooperation with Deutschlandfunk. Fading memories combined with real objects create a physically and virtually accessible performative space. Depending on personal curiosity and interaction, the narrative can be explored individually. Here, the performative simulation offers not only the possibility to experience a static narrative, but to discover different narratives of history through the hybrid space and to physically interact with space and memory.
Translated with www.DeepL.com/Translator (free version)