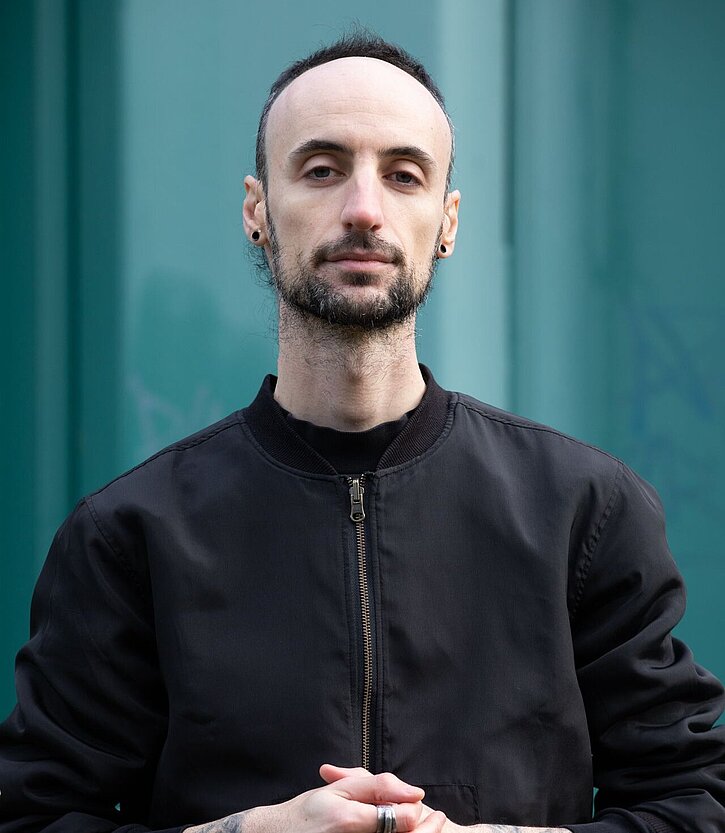 Academy
Marco Donnarumma
Fellow
Marco Donnarumma is an artist, performer and scholar weaving together contemporary performance, new media art and computer music since the early 2000s. He manipulates bodies, creates choreographies, engineers technology and composes sounds, thus combining disciplines and media into an oneiric, sensual, uncompromising aesthetics. He is internationally acknowledged for solo performances, stage productions and installations where the body becomes a morphing language to speak critically of ritual, power and technology.
Touring regularly for the past fifteen years across major and independent theaters, concert halls, festivals and museums worldwide, his repertoire received numerous acknowledgements, most recently: Digital Award at Romaeuropa Festival 2018 for "Eingeweide"; two awards at the Bains Numériques Biennial 2018, as well as the Award of Distinction (2nd prize) in Sound Art at Prix Ars Electronica 2017 for "Corpus Nil"; Artist of the Science Year 2018 by the German Federal Ministry of Research and Education for "Amygdala".
In their research project "Humane Methods" they work with body sensors, robot-supported protheses, methods of artificial intelligence and let music and light respond to them interactively. Later, "Humane Methods" will be a collective social experiment that combines technology, art and social participation in an unusual narrative form. It fundamentally transforms the previous approach of theater on a physical and conceptual level.
Donnarumma holds a Ph.D. in performing arts, computing and body theory from Goldsmiths, University of London. In 2019, he co-founded the artists group Fronte Vacuo with Margherita Pevere and Andrea Familari.