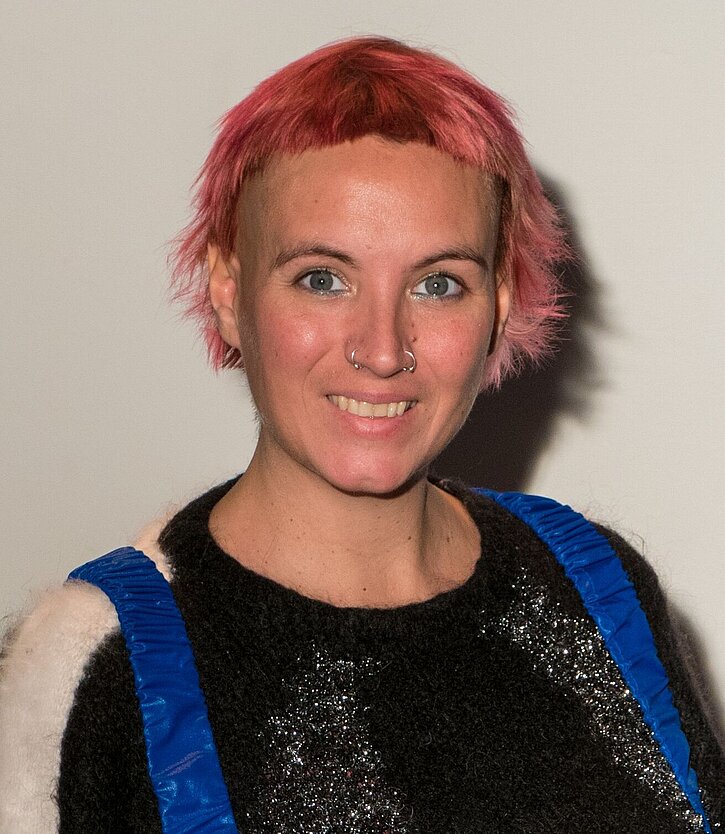 Academy
Nina Maria Stemberger
Fellow
Nina Maria Stemberger is a director, performer, theatre educator and curator. She developed her passion for performances in urban spaces in 2003 and was present in the international street theatre scene until 2010. In 2008, she founded the international youth encounter "artcamp" and was the artistic director of the theatre programme until 2018. Her work focuses on site-specific stagings, participatory audiences, and the crossover between technology and performers. It is important to her to make these accessible to all generations, cultures and genders and to make them experienceable through strong visual representations. Her productions open up new perspectives, make the theoretical tangible, arouse emotions and create solidarity. In her work, she repeatedly asks herself how art can be an integrative component in the development of future perspectives and how it can be co-designed. She curates artistic interaction works at the Garbicz Festival and the Chaos Communication Congress.
ArtesMobiles was founded by Nina Maria Stemberger (performance) and Birk Schmithüsen (media artist) and has been producing forward-looking performances since 2013. They are looking for ways to dissolve academic categories and break down the boundaries between conceptual art, theatre and technology. ArtesMobiles produces across genres and extends the performing arts with new media to create experiences, social experiments and performative installations.
In our research project during the fellowship we interpret the multimedia performance space as a life-like entity that interacts with the body, the movement and the location of the performers. The multimedia space itself becomes an actor that influences the action and interacts with the performers. We work with different sensors, which are put into correlative relation to moving heads, projections and sound by a machine learning system and thus create a complex interaction relationship.
We are also investigating how a choreography can be developed in virtual space and then implemented with many performers and the same number of moving heads and individual sound sources in the stage space. To do this, we create a collection of movements that we record with the help of a motion capture system and choreograph it in the 3D programme. We are researching how we can represent all performers as digital actors and simulate interaction with synthesizers and moving heads.