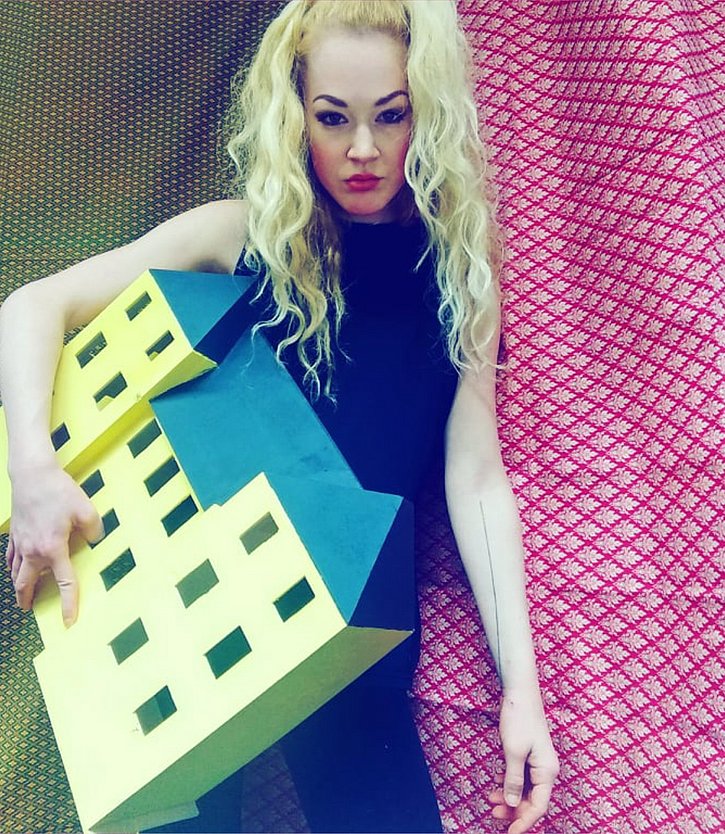 Academy
Stella Lennert
Fellow
Stella Lennert is a stage and costume designer & 3D video artist.
After graduating from the Kunstakademie Düsseldorf in the stage design class of Johannes Schütz, engagements led her to the Schauspiel Köln, the Oper Köln, the Residenztheater München, the Stadttheater Ingolstadt, the Schauspiel Frankfurt, the Theater Osnabrück, and the DNT Weimar, among others.
Most recently Stella Lennert worked with the young director Anna Weber and designed together with Judith Philipp stage and costume design & video animations for DIE PRINZESSIN VON TRAPEZUNT on the big stage of the DNT WEIMAR. She also repeatedly works with director David Moser, for whose production FAKE IT TILL YOU DIE BAKCHEN she designed stage design and 3D animations and which was invited to the Körber Studio 2022 at the Thalia Theater Hamburg.
Stella Lennert also works with the Berlin-based contemporary operetta collective Tutti d*amore.
As one half of Team LEN! she designs sets and video works for TV and stages together with her sister Viviane Lennert (Teddyaward of the Berlinale, Goethe Institut, Gürzenichorchester, Saskia Rudat in the context of Freischwimmen ).
In cooperation with the sound artist Jakob Lorenz they develop VR projects with a focus on scenography & sound and an anti-anthropocene setting. Based on the saga of "Orpheus and Eurydice", the duo explores the question of a new experience of narration with the help of an interactive virtual stage space. In their research project "Palimpsest - ALL IS TRUE", participants have the opportunity to explore the theater space free of text and representative figures by means of virtual reality. Instead, they can follow the narration through visual and acoustic cues as well as gaming elements. In this way, the classical theater text is staged as a subtext within the virtual environment and the space is understood as a carrier for characteristic role properties, which allows conclusions to be drawn about the actions, motivation and connections of the character constellation. "Palimpsest - ALL IS TRUE" leads into an immersive parallel world, far away from space and time, physical rules and representative stage art.