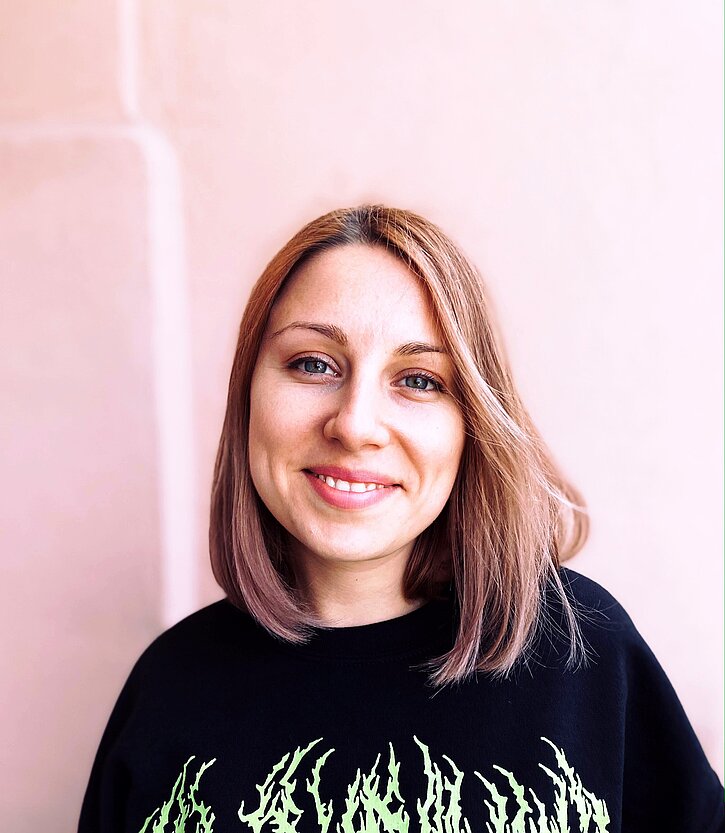 Academy
Vesela Stanoeva
Fellow
Vesela Stanoeva completed her bachelor's degree in interior design at New Bulgarian University in 2013, followed by two semesters at the Design Academy Eindhoven, and in 2019 she wrote her master's thesis in scenography on the topic "Do Not Panic. Merging Virtual & Physical Spaces" at the University of Applied Sciences Dortmund.
She is currently doing her doctorate at the University of Applied Sciences Dortmund and the Bergische Universität Wuppertal on the topic "Hybrid Scenography. Intervention, Immersion, Illusion". In addition, she teaches as a guest lecturer at the University of Applied Sciences and Arts Dortmund in the Photographic Studies program.
The focus of her artistic work is the encounter with identity problems and their manifestations. The resulting participatory, sensual and immersive works of art manifest themselves in hybrid experiences that take up the uncertain future of the post-anthroposcene and transform it both virtually and physically into dream-like worlds and surreal nightmares.
In her project "You Better Don't Know" the relationship between environment, people and sense of reality is questioned and staged. As a result, "You Better Don't Know" functions as a speculative platform for paranormal and extraterrestrial experiences.
The truth is out there somewhere: The digital age opens up new possibilities to present and experience cultural content through various innovative technologies. These new digital technologies make it possible to expand existing environments as a place where "anything is possible".