OPEN CALL: Apply for the 8th and 9th Fellowship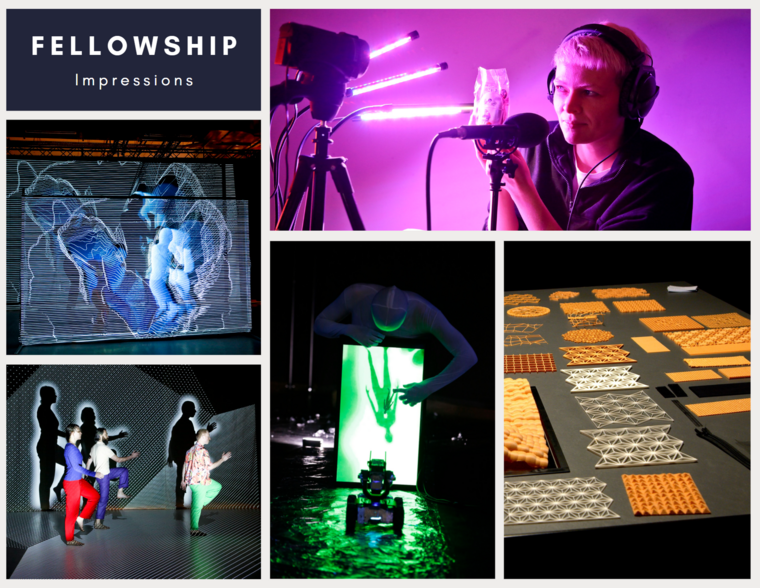 To kick off the new year, we are launching the calls for applications for the 8th and 9th Fellowship at the Academy for Theater and Digitality! The call is addressed to artists, technicians and postgraduate fellows who are interested in researching artistic-technical connections in digital narratives in theatrical spaces as well as their practical implementation. Individuals who wish to research and work on digital methods (e.g. motion capturing, coding, MR, AR, VR, robotics, computer science, sound, film, interaction design, etc.) are expected to apply. The fellowships are designed to enable theater artists, technicians*, and coders* to begin planned research projects, realize designs, and continue or complete work they have begun. The funding is intended to enable the fellows to concentrate on their artistic / artistic-technical / technical-artistic work without economic-material constraints. Funded by the German Federal Cultural Foundation, a total of 60 five-month fellowships will be awarded from 2019 to 2024 at an artistic-technical research college, the Academy for Theater and Digitality.
For the first time, we are announcing a total of six fellowships for two semesters at a time, offered in the new building of the Academy for Theater and Digitality.
Fellowship #8: September 1, 2023 to January 31, 2024.
Fellowship #9: February 1, 2024 to June 30, 2024.
Application deadline: February 10, 2023