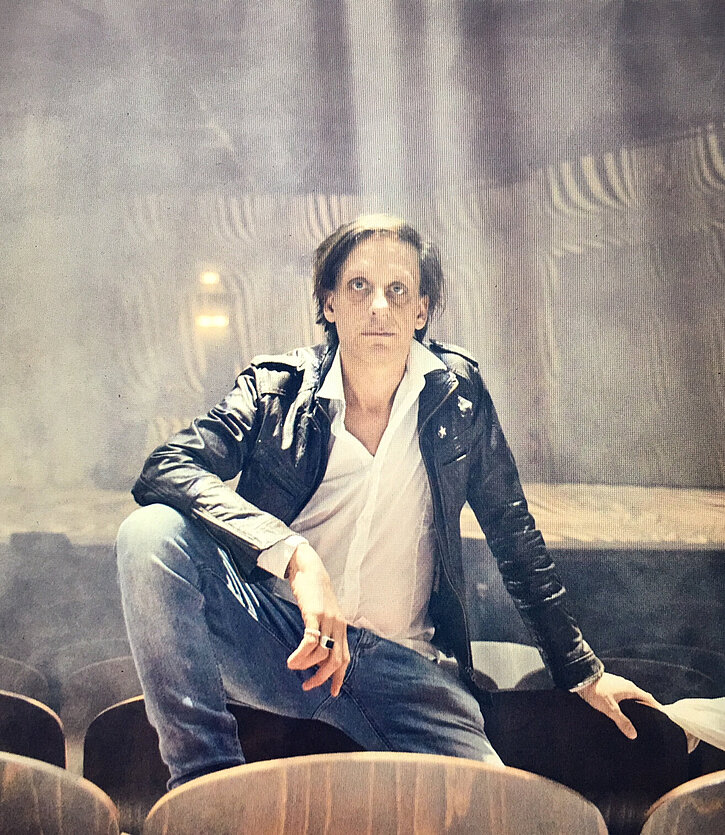 Academy
Kay Voges
Founding Director
Kay Voges is director of the Volkstheater in Vienna (since 2020). As artistic director he directed the Schauspiel Dortmund from 2010-20.
Voges has been working as a director for acting and opera since 1998 - e.g. at Schauspiel Dortmund, Staatsoper Hannover, Oper Dortmund, Volksbühne Berlin, Schauspielhaus Hamburg, Schauspiel Frankfurt, Staatsschauspiel Dresden, Staatstheater in Darmstadt, Kassel and Stuttgart, Theater Magdeburg, Theater Bonn et al.
Important works were Voges' theater adaptation of "Der Meister und Margarita" (2012), "Einige Nachrichten an das All" by Wolfram Lotz, which opened the 2012/2013 season at Schauspiel Dortmund as a multimedia encounter between theater and film) and his theater adaptation of Vinterberg's "Das Fest". With the multimedia performance "DAS GOLDENE ZEITALTER - 100 Wege dem Schicksal die Show zu stehlen" (2013), he continued his work at the interface of theater and film/video art, and his celebrated debut as an opera director with "Tannhäuser oder der Sängerkrieg auf Wartburg" (Oper Dortmund, 2013) was a brilliant continuation of this.
Kay Voges has received several awards for his directorial work. In 2017 his production "Die Borderline Prozession" was invited to Berliner Theatertreffen. "Einige Nachrichten an das All" won the main prize for Best Production at NRW Theatertreffen 2013. The film for the production was awarded first prize for Best Direction at the Artodocs International Film Festival in St. Petersburg and second prize in the Experimental Film category at the Sunset Film Festival Los Angeles.
Voges' works consistently research the interface between theater and digitality - reason for him to initiate the founding of the academy in 2017 and act as founding director.
Fotocredits: Marcel Urlaub